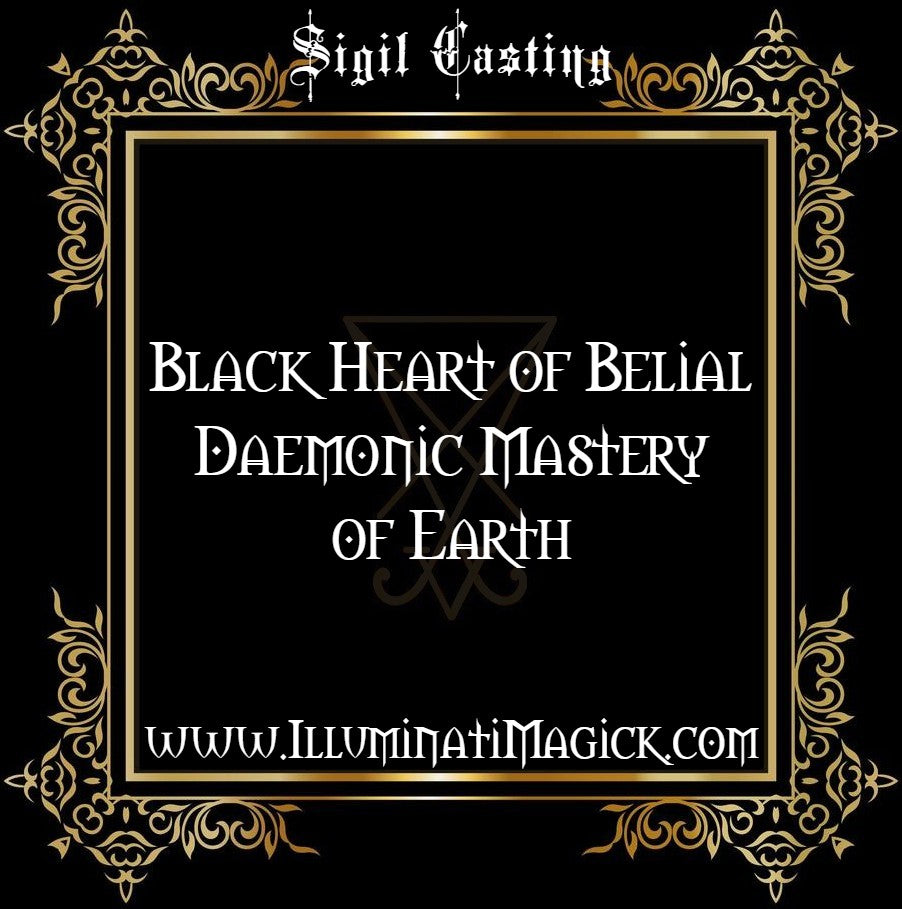 ⛧SIGIL CASTING FOR THE BLACK HEART OF BELIAL DAEMONIC MASTERY OF EARTH⛧
Assertive and aggressive mastery over life and circumstance fueled by the daemonic energy of Belial. 
You will own and increase your personal power exponentially. 
This power moves you ahead of the pack. 
Act now or forever hold your place.
Aggressive, advanced sigil sorcery.