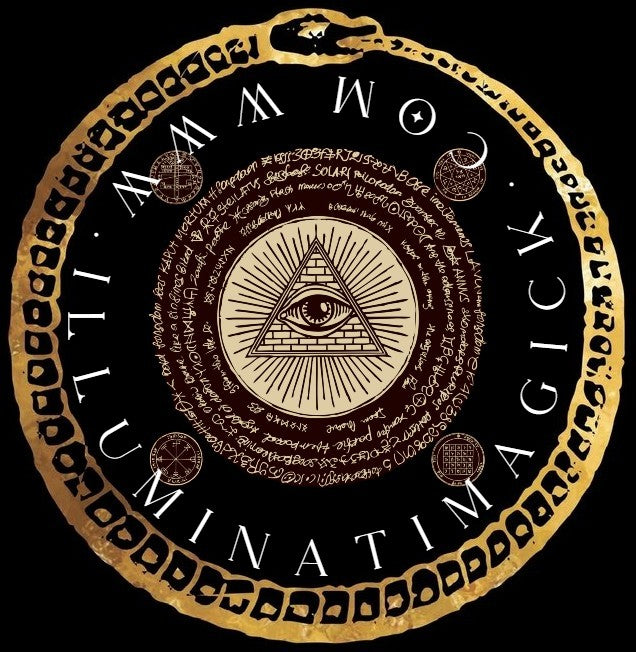 ⛧ILLUMINATI KEY OF THE MYSTERIES ENDLESS WEALTH BROTHERHOOD CROSS SPELL⛧
THE INSIDER SECRETS TO TOTAL WEALTH CREATION.
READY TO START AGGRESSIVELY WORKING 24/7 ON YOUR BEHALF.
THIS ILLUMINATI KEY TO WEALTH IS EVERYTHING YOU NEED TO BREAK FREE FROM THE CHAINS OF LACK AND LIMITATION.
 EMPOWERED BY THE SECRETS OF THE RICHEST MAN WHO EVER LIVED. THE MASTER BUILDER ...
THIS IS THE BIG GAME-CHANGER.
A TRULY MIND-BLOWING BREAKTHROUGH THAT WILL BLESS AND FINANCIALLY EMPOWER YOU FOR A LIFETIME.
EVERYBODY DESERVES TO LIVE IN THEIR GOD-GIVEN BIRTHRIGHT OF ABUNDANCE AND TOTAL PROSPERITY AND RICHES.
POVERTY IS A HELLISH CURSE THAT DESTROYS LIVES AND FAMILIES.
WE LIVE IN AN ABUNDANT UNIVERSE...BUT YOU MUST HAVE THE "KEY" TO CROSS INTO THAT ABUNDANCE OR YOU MAY FOREVER REMAIN LOCKED OUT ON THE OTHER SIDE.
YOU WILL RECEIVE THE SUPERNATURAL POWER YOU NEED TO BEGIN CHANGING YOUR CIRCUMSTANCES IMMEDIATELY.
YOU WILL ALSO RECEIVE AN ENSORCELLED TALISMAN THAT CAN BE WORN OR CARRIED.
WHATEVER WORKS FOR YOU...IT WORKS!
THIS IS YOUR PHYSICAL LINK TO TOTAL WEALTH CREATION.
"O MAN! TELL ME WHAT THOU HOPEST, AND I WILL TELL THEE WHAT THOU ART WORTH."- E.L.
NOW IS THE TIME, YES NOW IS THE TIME TO TRULY CHANGE YOUR DESTINY AND CONNECT WITH THE ENDLESS RICHES AND ABUNDANCE THAT HAS BEEN PREPARED FOR YOU.
NOW, MORE THAN EVER YOU MUST POSSESS THE SECRET "KEY" TO COMPLETE SECURITY AND PEACE OF MIND.
YOU MUST ALIGN YOURSELF WITH THE POWER TO CREATE WEALTH.
. . . ACT NOW OR FOREVER HOLD YOUR PLACE . . .