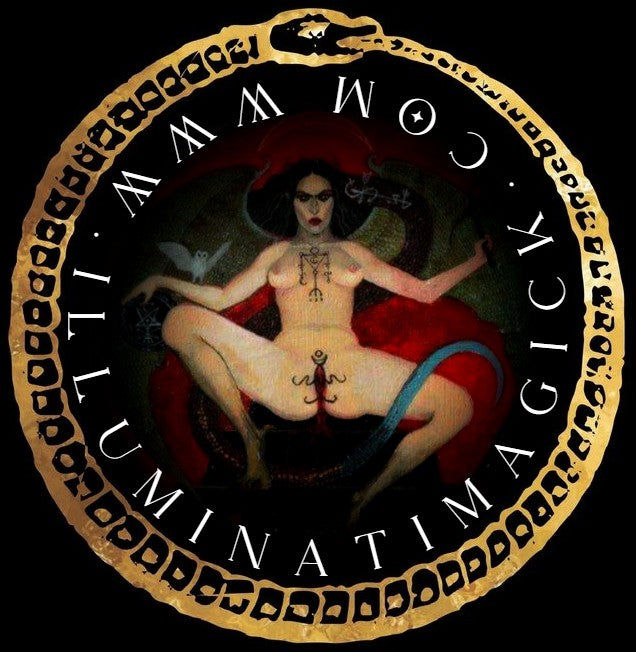 ⛧BABALON DARK ENTICER EXTREME SEXUAL DOMINATOR RITUAL⛧
THIS POWER IS DANGEROUS!
USE IT WISELY!
Are you ready to see your Darkest Sexual Desires manifest in flesh?
This Rite unlocks the most forbidden powers of sexual indulgence and erotic ecstasy.
It is the "creme de la creme" of the darkest sexual imaginings enfleshed to serve your every desire.
We've never offered it before and never will again.
You know what you want and you will have what you want.
Let others "wish" and "hope."
There is no need to complain or explain.
DESIRE is it's own justification.
This hard and focused sex penetrator ritual is going to AMPLIFY the volume of your Darkest desires 1000X, pulling them into glistening carnal reality.
YOU WILL BE ABLE TO FOCUS ON ANYONE OF YOUR CHOOSING AND LITERALLY BEGIN TO REPROGRAM THEIR MIND TO SERVE YOU AS AN OBEDIENT SEXUAL SUBMISSIVE.
EVERYTHING WILL BE SHARED WITH YOU. THERE WILL BE NO MORE...EXCUSES.
Now is the time to precisely design your erotic destiny. You have one life. Do not let it pass you by in regret. There is no need to let this happen. The volcanic intensity of the this Rite will give you the keys of sexual domination mastery. Life is the great INDULGENCE. Now is the time to make it so. Here and Now. This is a heat seeking magick missile which hits its target every time.
The biggest risk is taking none at all.
There is a way to get what you want and its different than what you've been doing.
This is only for the boldest of the bold who can handle this black-ops ritual sorcery.
 "In libertinage, nothing is frightful, because everything libertinage suggests is also a natural inspiration the most extraordinary, the most bizarre acts, those which most arrantly seem to conflict with every law, every human institution... even those that are not frightful, and there is not one amongst them all that cannot be demonstrated within the boundaries of nature."