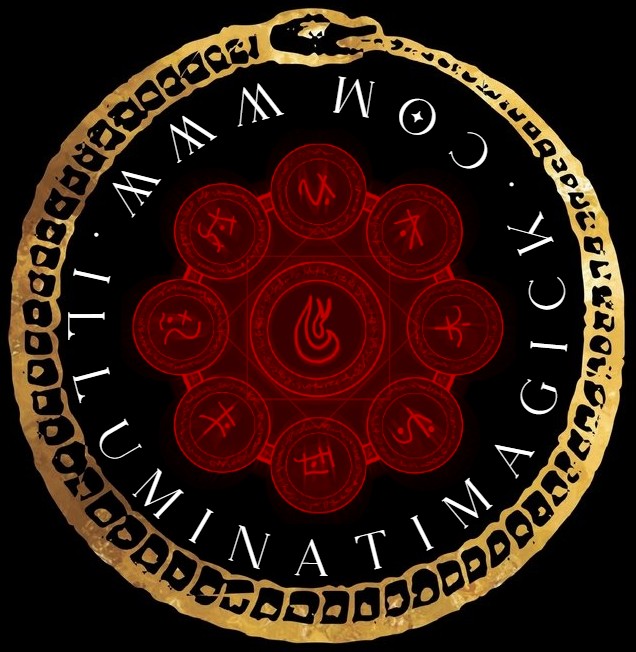 ⛧CAST FORTH YOUR WILL SACRED DRAGON EXTREME BLACK MAGICK⛧
IT'S TIME TO GET SERIOUS AND GET YOUR DESIRES MET.
===NOW===
DO YOU REMEMBER HOW GOOD IT FELT TO GET WHAT YOU WANTED?
WAY TOO MANY GOOD PEOPLE ARE LIVING IN REGRET AND DENIAL OVER UNMET NEEDS.
OTHERS MAY CALL THEM SELFISH AND UNREALISTIC.
REALLY...?
CONSIDER THE SOURCE OF THESE DELUSIONAL ARGUMENTS.
USUALLY UNHAPPY AND WANTING YOU TO SHARE IN THE MISERY.
YOU ARE A SPECIAL BREED WHO KNOW WHAT YOU WANT.
YOU BELIEVE IN YOURSELF ENOUGH TO ASK...BIG...AND EXPECT TO RECEIVE IT.
YOU KNOW THE POWER OF BLACK MAGICK TO MANIFEST YOUR DESIRES AND REALIZE IT HAS BEEN USED FOR THOUSANDS OF YEARS TO MAKE DESIRES AND DREAMS REALITY.
 THIS UNUSUAL AND EXTREMELY POWERFUL BLACK MAGIC COMMAND SPELL WILL OPEN THE DOORS TO YOUR DREAMS BECOMING REALITY. IT ISSUES FORTH A COMMAND THAT WAS USED BY THE ANCIENT BUILDERS WHOSE FEATS WE STILL CANNOT DUPLICATE IN OUR ADVANCED TIMES. THEY UNDERSTOOD CERTAIN SECRETS THAT COULD COMMAND REALITY TO RESPOND ACCORDING TO THEIR WISHES. THESE SAME SECRETS ARE UTILIZED IN THIS AMAZINGLY POWERFUL BLACK MAGIC COMMAND SPELL.
IS MAGIC EASY?
HELL NO, OR EVERYONE WOULD BE LIVING LIKE KINGS AND QUEENS.
THIS MAGICK RITE OPENS DOORS, BUT IF YOU ARE TOO LAZY TO WALK THROUGH THEM AND NEVER GIVE UP YOU DON'T DESERVE TO HAVE ANYTHING. THIS MAY SOUND HARSH BUT THIS IS THE WAY OF THE UNIVERSE.
THE TRUTH IS LIBERATING FRIEND. SUCCESS BREEDS SUCCESS AND THIS STARTS IN YOUR SPIRIT. NATURE TESTS US FOR OUR COMMITMENT TO WHAT WE SAY WE REALLY WANT, AND SHE WILL NOT GIVE UP THE GOODS TO THE MERELY CURIOUS WHO CAN ONLY HOLD OUT FOR 2 WEEKS BEFORE THEY CAVE AND START WHINING AGAIN... (HOW IMPORTANT ARE YOUR DREAMS TO YOU?) .
YOU HAVE TO DEVELOP A NEVER SAY NEVER ATTITUDE. TOUGHEN THE F**K UP IN THE INNER MAN!
AGAIN, IF IT WAS "EASY" EVERYONE WOULD HAVE WHAT THEY WANT, AND MOST DON'T. AT LEAST NOT TO THE DEGREE THEY DESIRE.
THERE IS NO EXCUSE FOR THIS.
THE ANSWER IS HERE !
THIS EXTREME MAGICK HELPS YOU TO HELP YOURSELF TO THE BUFFET OF LIFE AND IF YOU REALLY THINK ABOUT IT, THAT IS A DAMN GOOD RAZOR-SHARP"EDGE" TO CUT YOUR WAY THROUGH THE JUNGLE TO REACH THE TEMPLE OF YOUR DREAMS.
"NOW" IS THE TIME TO DECLARE YOURSELF...IN!
A SUPERNATURAL FORCE OF NATURE.
THE YES TO EVERY NO.
MAKE THE QUALITY DECISION.
TOUGHEN UP IN YOUR SPIRIT. STEP UP.
BREAK THE MOLD AND SHATTER THE LIMITATIONS THAT HAVE TRIED TO HOLD YOU BACK.
LET'S DO THIS.
NO EXCUSES. ONLY RESULTS.
YOU NOW HAVE THE MASTER KEY !!!