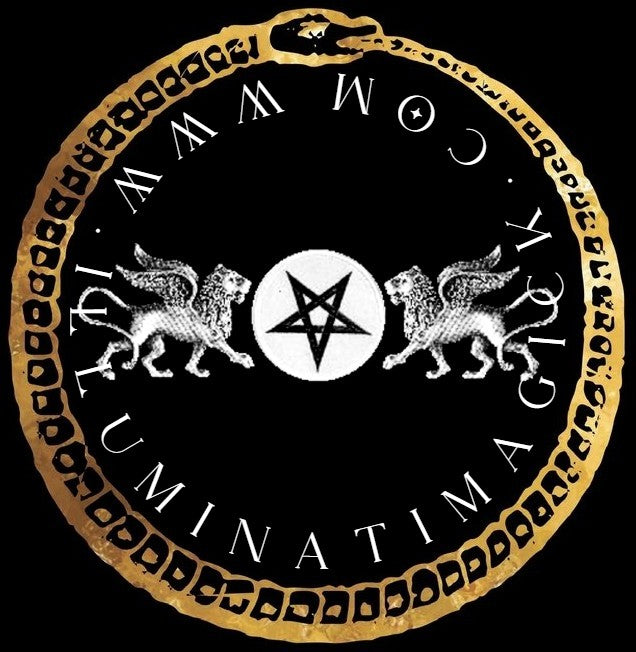 ⛧ILLUMINATI ONTOS APOTHEOSIS RITE MANIFEST THE UNMANIFEST⛧
FIRST ESSENCE. THE BEGINNING OF BEGINNINGS. YOU WERE THERE. YOU SHALL RETURN.
WHAT WOULD IT BE LIKE IF YOU COULD INSTANTLY CONNECT WITH POINT ZERO AND AWAKEN YOUR PRIMORDIAL SELF ?
YOU COULD SEE FROM THE EYES OF INFINITY AND THROUGH THIS VISION MOVE FROM DUALITY TO UNITY.
THIS IS THE GREAT KEY TO MAGICK ONLY THE WISE MASTERS POSSESS.
INCARNATE THE POWER TO TRANSCEND CONSENUS-REALITY. THIS IS THE PURE KNOWLEDGE REVEALED AND IMPARTED THROUGH THIS MAGNIFICENT RITE OF POWER.
THE ONTOS RITE OF THE UNMANIFEST.
WHEN YOU TRAVEL BACK TO THE SOURCE THE CURRENTS OF TIME ARE REVERSED. THE BLISS OF THE ATMAN IS REALIZED BRINGING WITH IT GREAT POWERS OF THE UNMANIFEST.
SOME MIGHT EVEN SAY THAT THIS IS TOO MUCH POWER FOR MORTAL MAN TO BEAR. THIS IS ONLY TRUE IF YOU CONTINUE TO THINK IN TERMS OF GOOD AND EVIL.
YOU WILL EXPERIENCE THE NO-FORM OF THE UNMANIFEST VOID, REVEALING HIDDEN KEYS THAT CANNOT BE EXPRESSED EXCEPT THROUGH DIRECT CONTACT WITH THIS "ALIEN" ENERGY.
THERE ARE TREMENDOUS SECRETS THAT SHALL BE DIRECTLY REVEALED USING THE OCCULT CONDUIT OF DIRECT CEREMONIAL TRANSFERENCE. 
RETURN TO YOUR FIRST AWARENESS AND YOU POSSESS THE MASTER KEYS TO THE KINGDOM OF TIME/SPACE.
CAN YOU IMAGINE HOW YOUR LIFE WOULD BE TRANSMUTED TO A HIGHER LEVEL OF MAGICKAL MASTERY AND INNER POWER THAT IS BEYOND LINEAR COMPREHENSION ?
THIS IS THE POWER OF DIRECT GNOSIS YOU WILL EXPERIENCE THROUGH THIS MYSTERIOUS RITUAL OF HYPER-MAGICK.
GO TO THE BEGINNING AND YOU WILL PULL WORLDS INTO MANIFESTATION.
HIGHEST MAGICKAL GNOSIS TO RELEASE ARCHETYPAL ENERGIES.
PASS BEYOND THE ASTRAL THRESHOLDS INTO THE UNITY HIDDEN IN DUALITY.
THIS IS EXTREME MAGICK FOR THE EXTREME INDIVIDUAL.