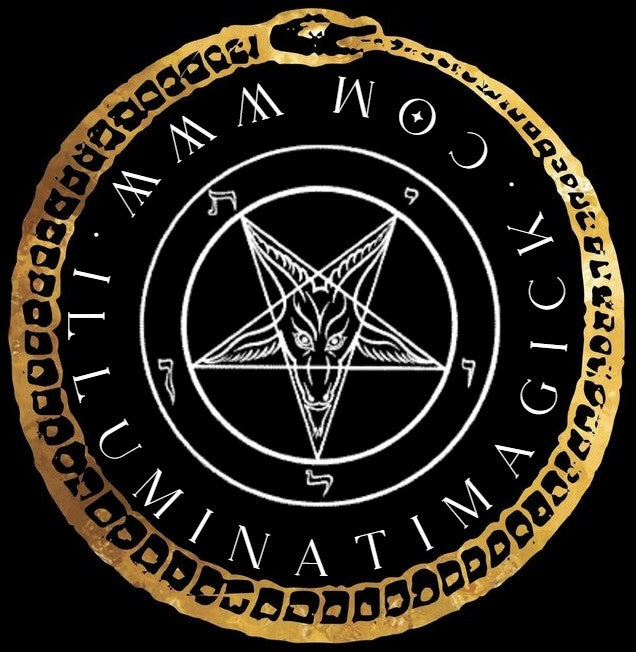 The Devil's Dark Dreamer Ritual
How Large Is Your Vision? How much are you willing to accept for yourself?
You exist in a dream connected web. A dreamscape where everything you truly want is available to you if you know the correct password to resonate the correct string of that web.
Released for the first time ever is the Illuminati Black Magick formulation of power known as The Devil's Dark Dreamer. 
Now let's be honest. This is absolute Black Magick. The real-deal. It is powerful and it is dangerous to the weak-minded who are unsure if they really deserve the very best. There is nothing "safe" about your desired advancement in this world. You can play it safe or you decide to win. If you have great dreams which require great levels of power, then you need the unrelenting dark momentum of this Illuminati ritual. Obviously, this is not meant for everyone. 
Also please be aware. There are only 3 available. There is a magickal reason for this.  Once they are gone it will be marked as sold-out. 
You have amazing dreams and desires, and you know that nobody else can live them for you but YOU. You have tried your best and have made some advancement towards your goals but there is still a lot of outside resistance that seems to rear its ugly head at the most inopportune times. This can be quite frustrating, especially since you know you are giving it your all.  There is a forbidden alchemical ritual code that will carry you over the threshold and connect you with the fulfillment of your desires. To physically link you with the material manifestations of your dominant desires.
The Devils Dark Dreamer psychically compels the vibrational densification of your vision into corporeal form. The power elite (the real ones you will never see) know and use this formulation to objectify their dreams into reality. Do you desire the same for yourself? Then you must move with the same speed you desire to have manifest in your life. Like unto like is drawn. 
The incomprehensible speed of this magick is why it will never be found anywhere else. Ever. As we move forward towards a new year, there is no better investment in your own future than to avail yourself of this astonishing ritual. Upon purchase we will contact you begin preparations for your very own Devil's Dark Dreamer ritual. You are going to go to new levels and we are going to give you an experience unlike anything ever offered before. 
Get ready to walk upon illuminated paths of power where there can be no fear to stop you. You will become infinitely more powerful than any external situation which tries to block your path to success. You will be supercharged with the adamantine powers of this Illuminati  ritual to achieve every one of your most important goals. You set the vision and it will immediately begin to objectify itself. This ritual dominates all it touches. 
In addition to your ritual you will also receive a custom designed discreet sterling silver pendant to serve as a material link to your ritual. You will also receive a unique photo of your ritual that will reveal many more secrets to you. There is a lot to this package that we just cannot publicly reveal, but rest assured, you will be utterly amazed by the uniqueness you deserve.